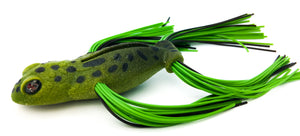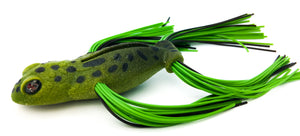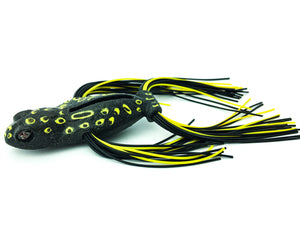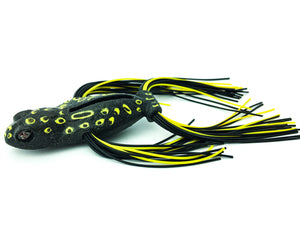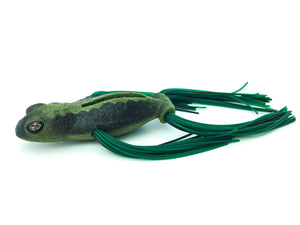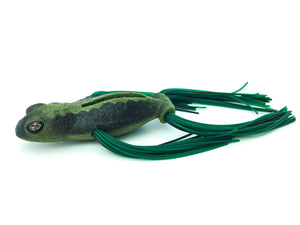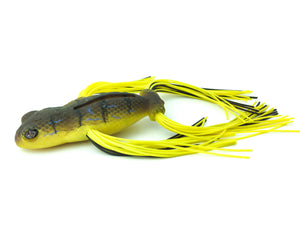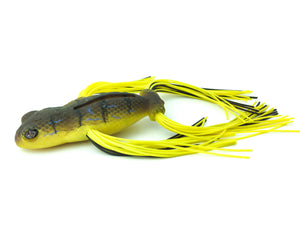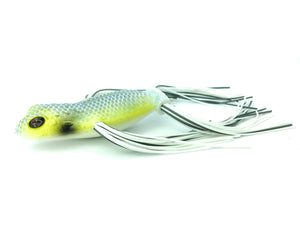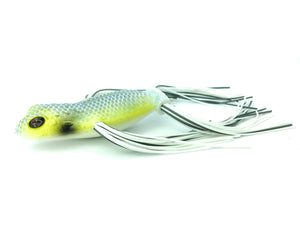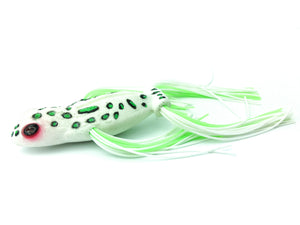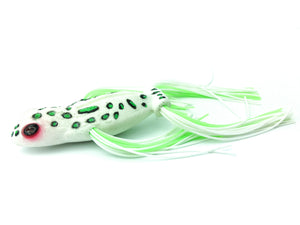 On Sale
Doomsday D-Hop 75, 3 Pack
The new Doomsday D-Hop 75 is the culmination of the evolution of topwater plastics. Made from Dura Foam™, this bait is soft, pliable, durable and has such a low density that it will float any hook you decide to place in it. The D-Hop 75 fixes all current issues with current top water frogs on the market. The D-Hop 75 will never fill with water. The D-Hop 75 rigged with a 6/0 Super Line EWG hook will increase hook up ratio by as much as 80%. The nature of the bait, when rigged with a single hook, allows the bait to slide up the line like your average worm would. This feature does not allow the fish to have leverage to throw the bait when it jumps out of the water. The D-Hop 75 is also just as durable as any other hollow bodied frog on the market. No need to be afraid that this bait will tear. The Skirts can be removed and personalized to fit the anglers need. There is even a small hole in the back of the bait to allow the angler to add split shot or nail weights to adjust the angel of which the bait floats on the surface. Doomsday Tackle Co., with its new line of Dura Foam™ baits, has just changed the way you fish topwater soft plastics forever.
1pc per box.
Recommended hook size: 5/0 - 6/0 Superline EWG.
Weight on avg: 1/2 oz.
Recommended Insert weight 1/16oz.